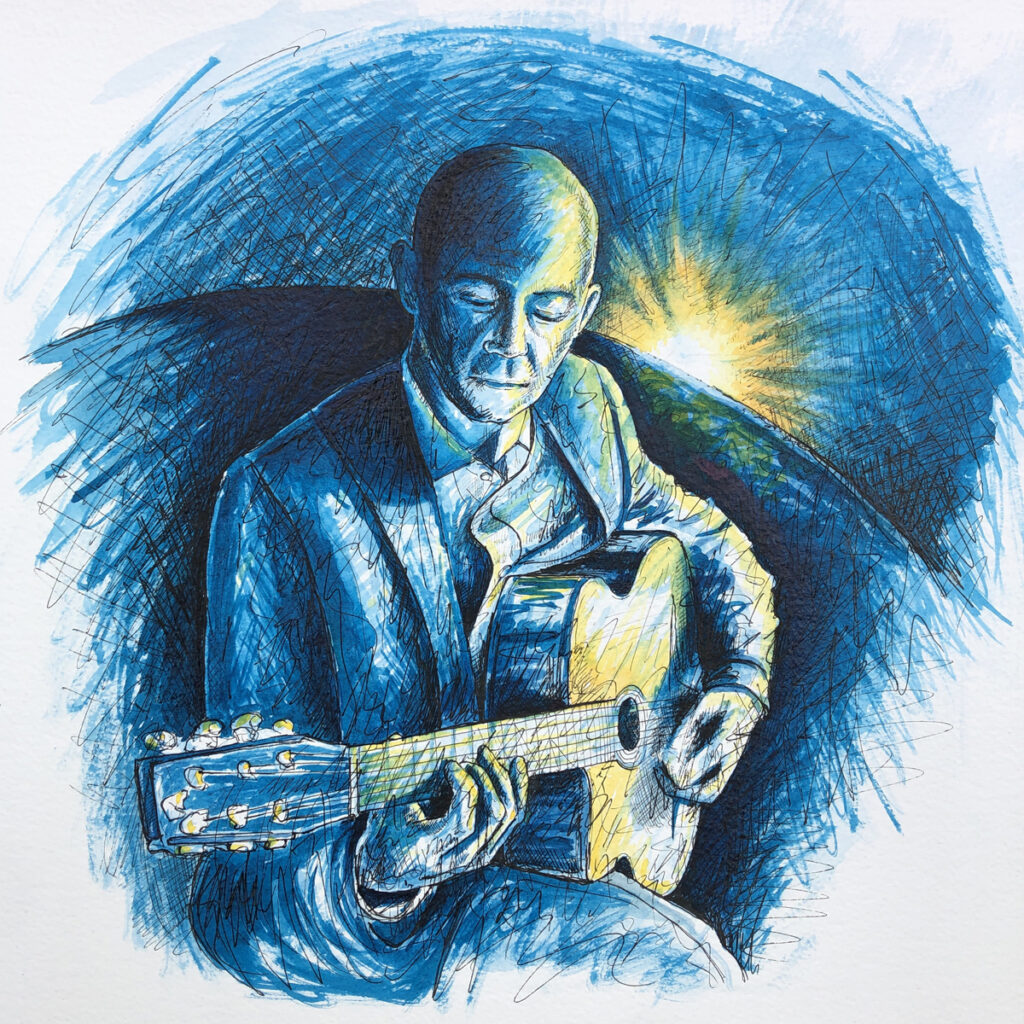 John Wheatcroft – First Light (DistroKid 2022)
Recording for First Light started during lockdown, after John recovered from a particularly traumatic battle, including a spell in hospital due to Covid 19. Fortunately, he has now made a full and complete recovery, but the experience definitely made an impact on the music.
This stripped down recording of exclusively original compositions features just John on both acoustic or arch top jazz guitar in duet with double-bass virtuoso, Mark Rose.